Regular price
Sale price
Rs. 560.00
Unit price
per
Sale
Sold out
About this Product:
Introducing Aathiyam Pure Cow Ghee - Moon Light Ghee, crafted using the ancient Bilona method that involves a slow and traditional churning process, retaining the original flavor and nutritional value of the cow's milk. This ghee is made using cow's milk that is sourced from grass-fed cows, ensuring the highest quality and purity.
Our Moon Light Ghee is produced under a full moon, which is considered to be an auspicious time in Ayurveda. The ghee-making process is conducted during the night under the moonlight, which is believed to enhance the nutritional properties and taste of the ghee. This traditional method involves churning curd obtained from the cow's milk, separating the butter and then heating it over a low flame until the moisture evaporates, leaving behind the pure golden ghee.
Our Bilona method ensures that the ghee is free from any preservatives, chemicals, or additives, making it pure and natural.
Experience the authentic taste and aroma of pure cow ghee with Aathiyam Moon Light Ghee and add a touch of tradition and purity to your everyday meals.
Share
View full details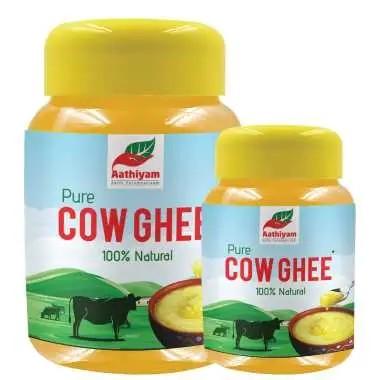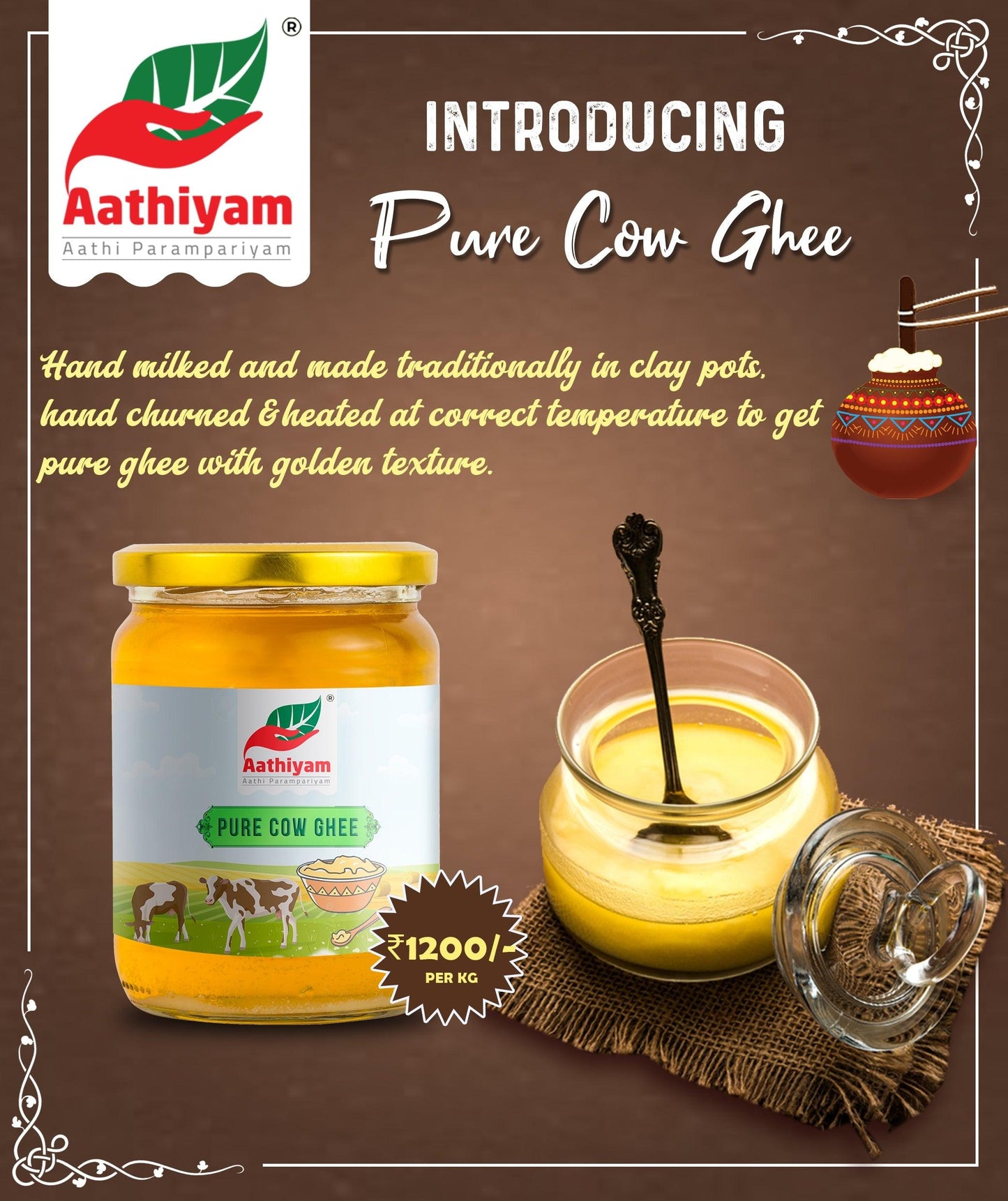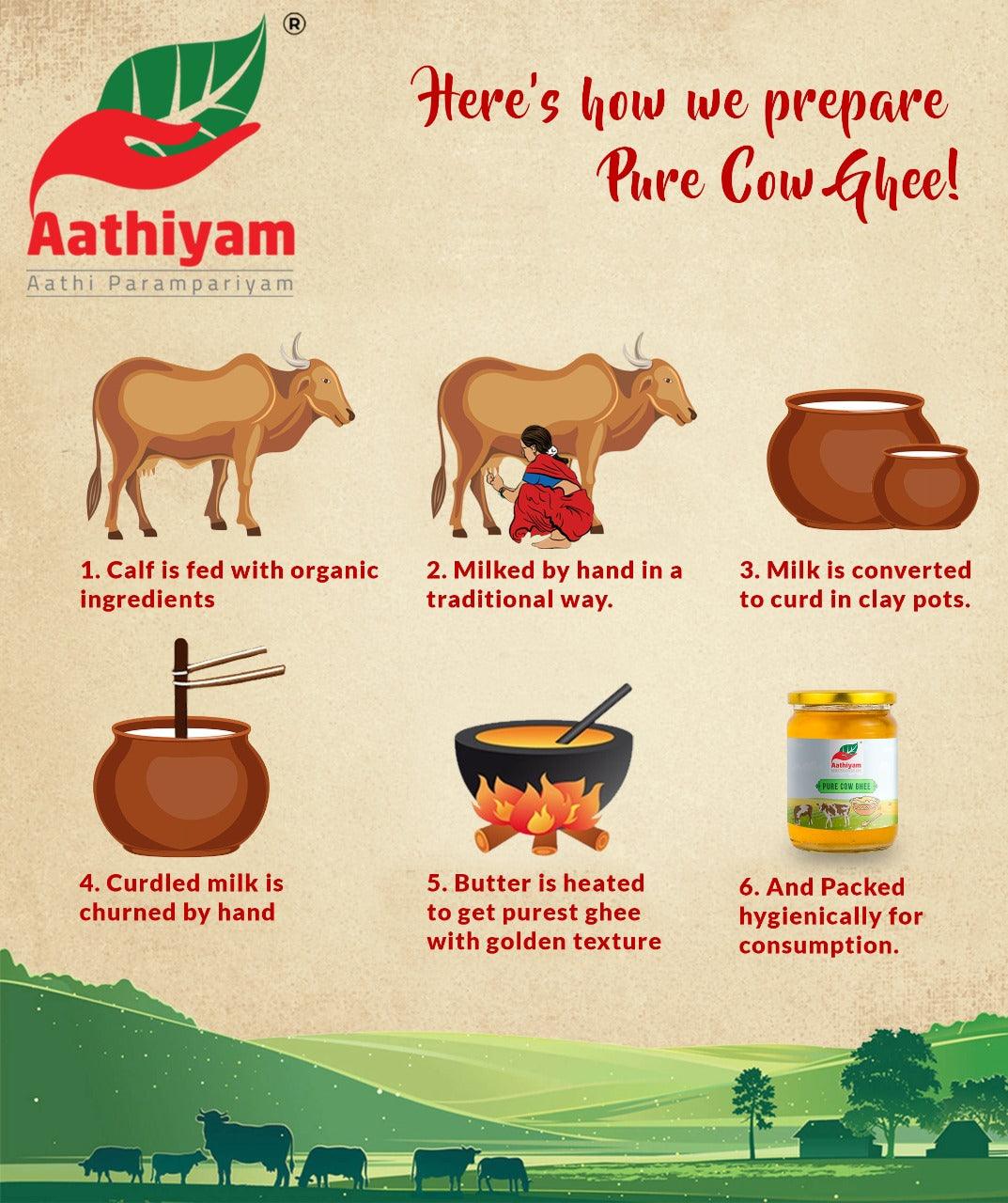 Authentic product
I was looking for a good quality ghee for my toddler and the smell and taste of this one is amazing, she finished up her food made with it happily. Would recommend it to anyone who wants to use for babies.